My first WS doll has arrived and at the same time, she is also my first dreaming doll!
And will soon be my first hybrid as she will has soom yrie parts put on as soon as I get them!
Here is her box opening! Sorry for the terrible picture's once again ;w; so tired for staying up all night baking cookies for my sick mama~
__________________________
My other YoSD's waiting for their new friend! And my lovely beloved box opener~
The shipping box full of goodies I bought~

Madoka in the default wig they sent with her~ it's adorable but I have no one to wear it...I will have to hold onto it for a boy YoSD Who I want but don't know who yet.

Her lovely eyes I bought her~
Bubble wrap mummy!
And there she is~ >w< So lovely and cute! Her default eyes were a dark forest green 14mm, just like the ones that came with Madoka that I am not using. >> two pairs now....might use that with that boy I am planning.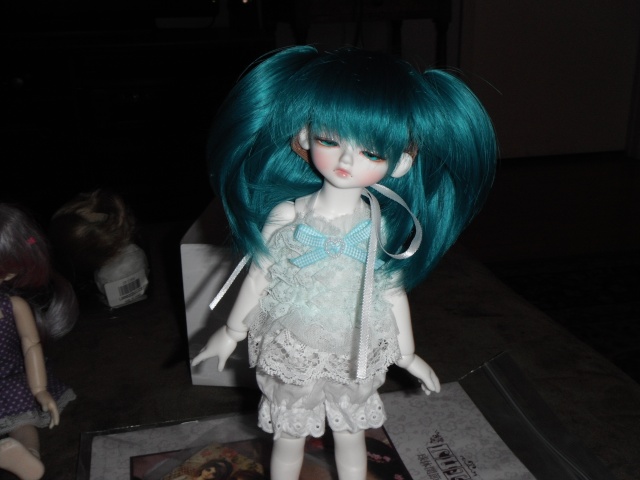 All dressed! I bought her the same out fit in grey and one in a blue/green tone to go with her hair~ since she was have the wing arms on, I needed something easy to put on her without sleeves. However, on a low note...her wig seems to big and you can see the wig cap

All of my little ones! Left to right: Madoka (Soom Afi), Rue (HDF Dreaming Pitta) and Piper-Ann (HDF Choux)!
____________________________________________
Omake: